Situational Awareness
Reacting to changes in data and unexpected situations is a vital and crucial part of everyday work at an airport. AIRHART enables situational awareness by allowing automated alerts to be raised on specific requirements, visual cues to highlight problem areas, and dashboards to group data and give a better overview.

AIRHART also offers the ability to customise and share both dashboards and visual/audio cues, increasing the work performance of each individual employee. Moreover, AIRHART is accessible on multiple platforms (mobile/tablet/CUTE).
Key Functionality
The AIRHART Situational Awareness feature enables each employee to customise the data that is important for their role — creating an interface that facilitate, and improves, their workflow:
Increase workforce productivity, with custom dashboard views tailored to each employee's workflow
Create visual and audio cues to fit the specific data each employee is working with, strengthening awareness of specific situations.
Flag issues and resolve them faster, using automated alerts bespoke to the employee.
Create dashboards for overview of all available data; providing historical, real-time and future predictions to drive actions and decision making.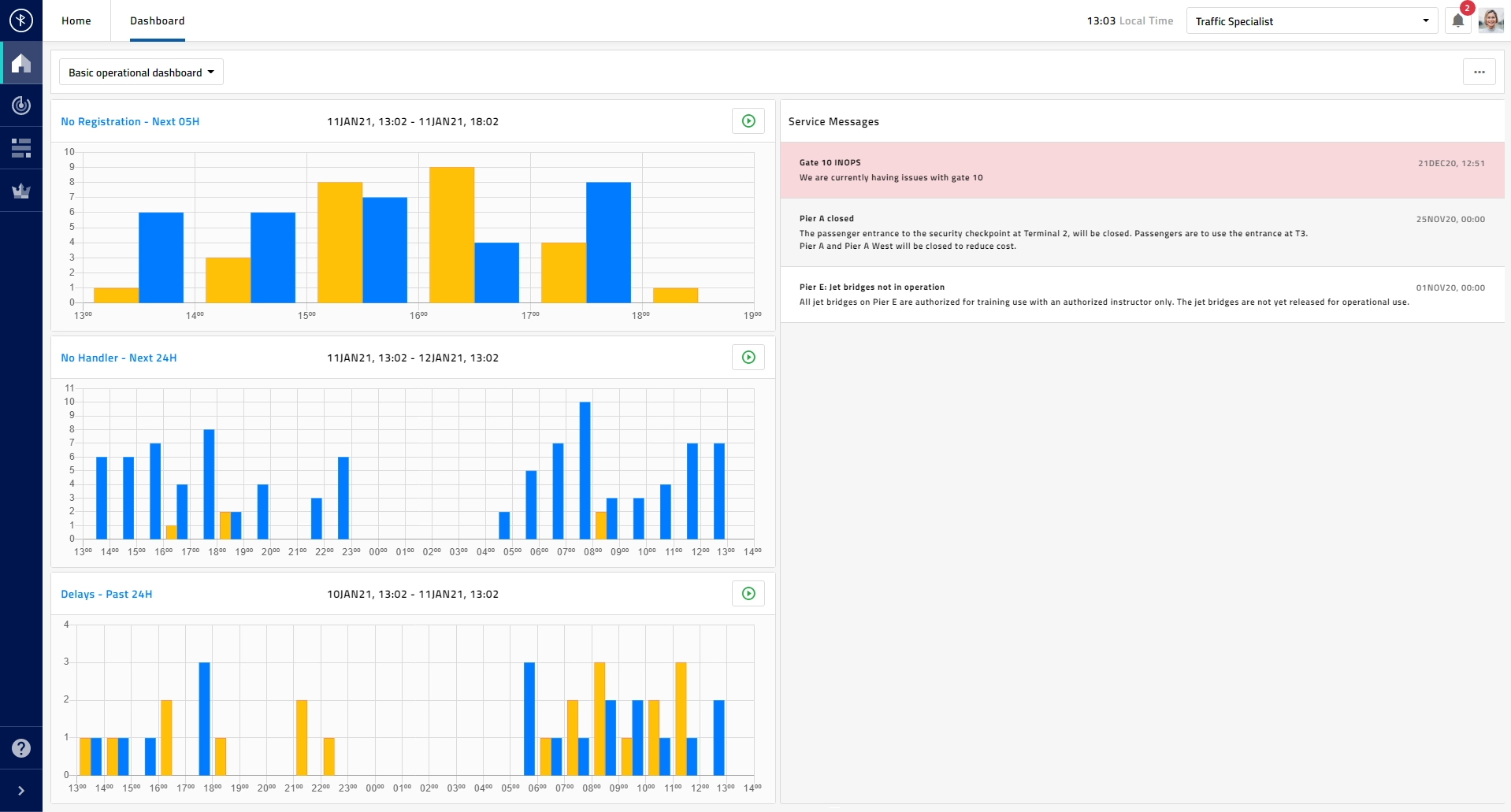 Benefits
Significant improvement in error mitigation due to automated alerts and customisable visual cues.
Scalable and role-based structure can enhance productivity across the organisation. Data views are customisable for employees to meet their individual needs.
Visual cues and alerts can be created to handle future operational disruptions.
The intuitive and user-friendly platform will provide efficient utilisation of investments and adoption. Quick learning curve means less time spent educating new employees.
Fast response time to missing or changed data allows for better change in plans, and more time to adjust.