Matching & Enrichment Engine (AODB)
The efficient and reliable operation of an airport depends on having common, comprehensive, and always up to date operational data linked to specific flights.

The Matching & Enrichment Engine – also known as Airport Operational Database (AODB) - gathers, prioritises, and enriches data from different sources — providing various stakeholders with the most relevant and reliable data in real-time - ensuring a single source of truth.
Key Functionality
Flexible and automatic matching of messages from multiple sources and combined to a single source of truth
Flights and other operational data are gathered from a variety of sources, including integrations to legacy systems, and matched and enriched with core operational asset data.
Process and prioritise data through centralised and fully customisable business rules — bespoke to your operations.
Verify your business rules before deployment, to ensure maximum efficiency and accuracy. Modify your business rules at runtime, with easy management and complete control - independent of IT development resources.
Flex the database's architecture to suit your needs — deploy specific data models, input varying source integrations, and set the rules that work for you. 
Adapt the AODB's schema model, to accommodate data from new input sources and for output to new consumers.
Built-in flight linking capabilities and a plugin model allows extending the Matching & Enrichment Engine with new capabilities.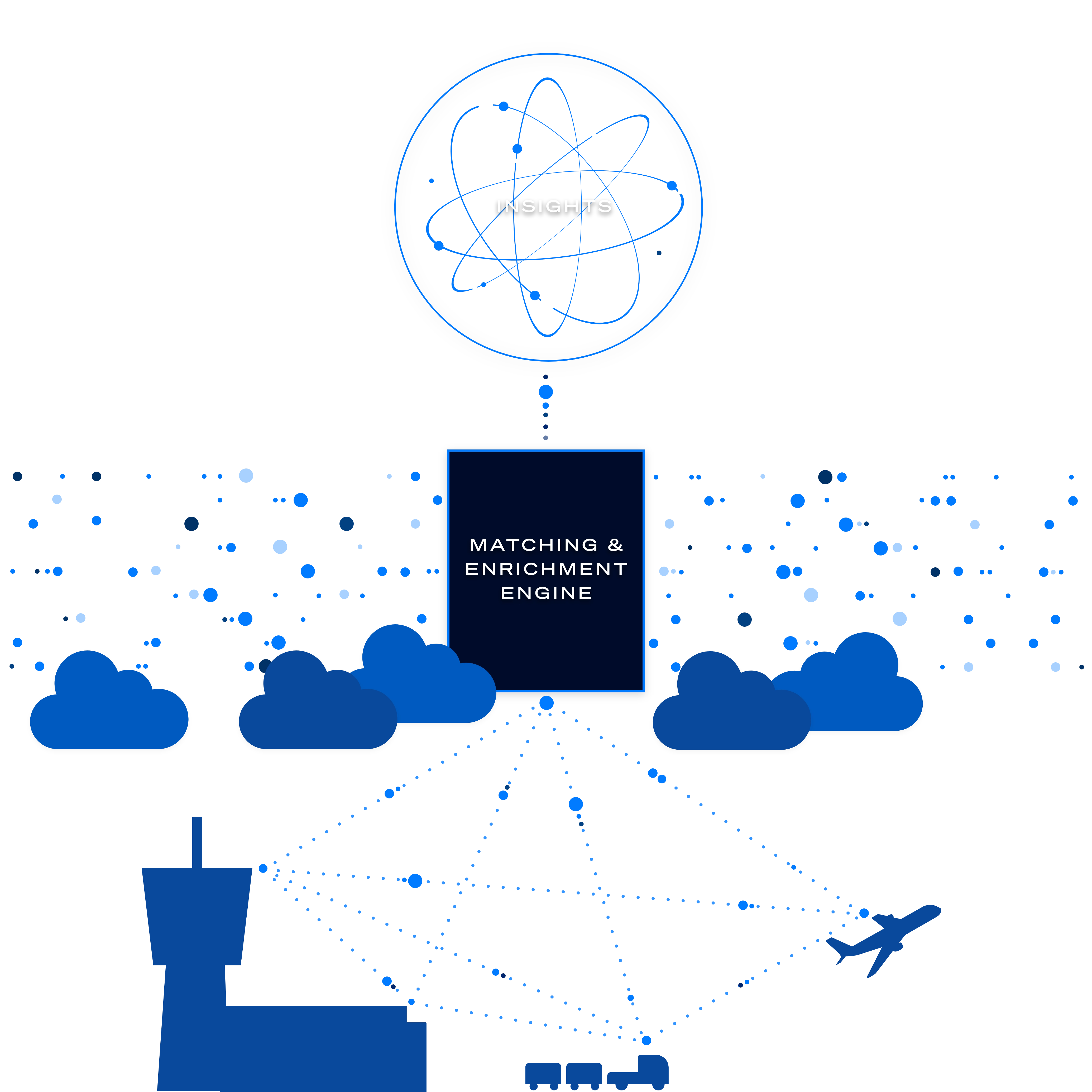 Benefits
Data is sourced from different sources, aggregated, and prioritised to ensure a single source of truth for all stakeholders.
Fully customisable to the specific needs of the airport and integration to the Smarter Airports ecosystem.
Business rules can easily be modified to adapt to a changing environment —independent of IT-development resources.
Full control of customisations with minimal cost of maintenance.