Operational Flight Management
Continuously operating flights and adapting to unforeseen changes such as disruption or delays are at the core of airport operations.
AIRHART enables the overview and management of all flight records while providing a solid and automated solution to frequent repetitive operations such as flight disruptions. It is instrumental in reducing costs, improving customer experience, and enhancing safety.
Key Functionality
Manage and store all flight records to ensure optimal planning and operation for all airport stakeholders.
Highly customisable views allow users to choose and modify presented information, tailoring it exactly to their needs.
Easy inline editing of fields allowing for easy and efficient workflows
Continuous updating – automatically adding information as new data becomes available.
Track all received remarks automatically, across different organisations, and for each flight record.
Seamless management of all actions needed, from before arrival to after departure, by linking incoming and outgoing flights together.
Prioritise your data sources, to ensure the most credible information is shown, and highlighting  potential uncertainties in data quality.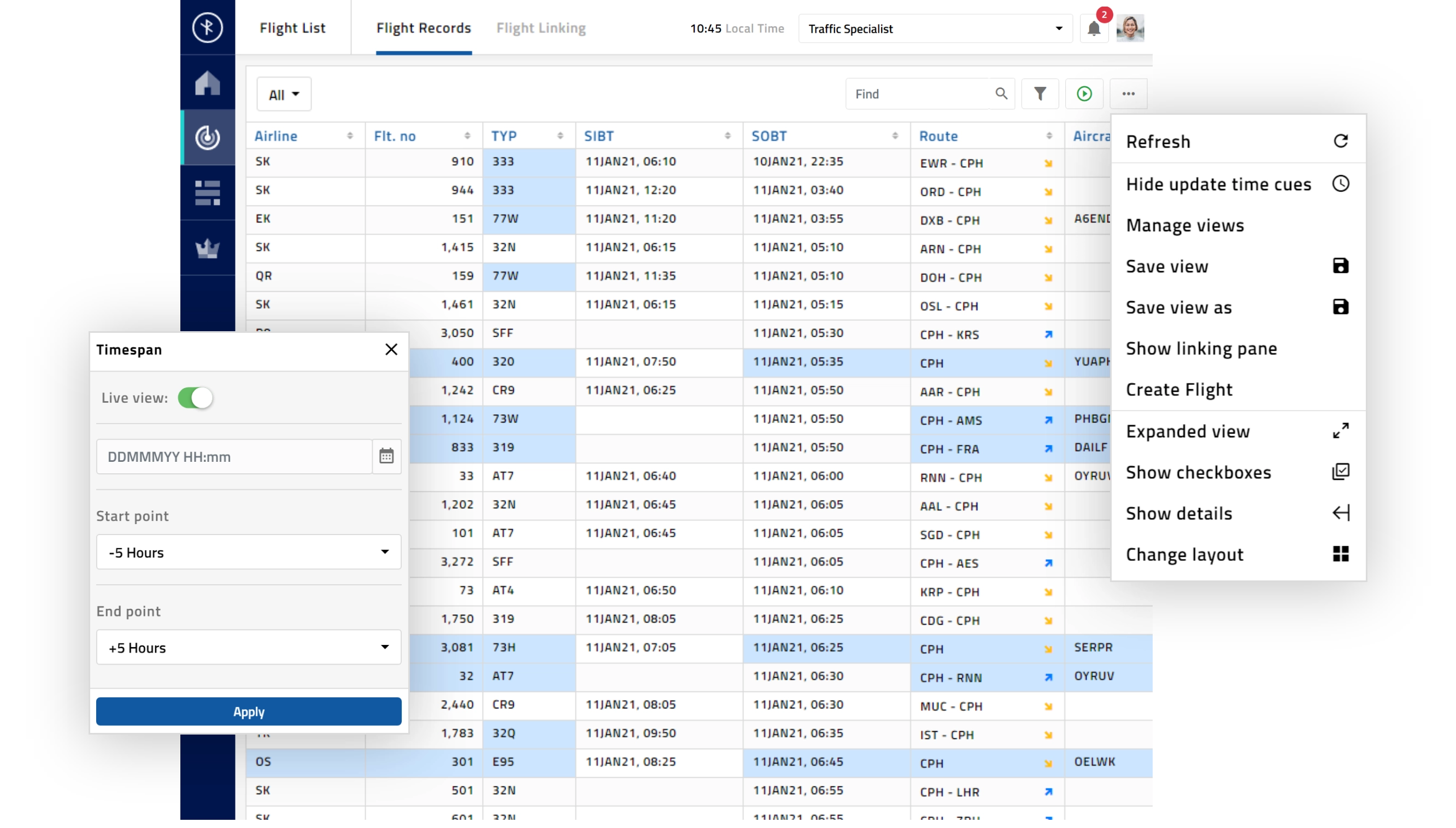 Benefits
The advanced Operational Flight Management feature provides business value from day one by:
Increasing efficiency and quality of daily operations across the airport by providing a single source of truth.
Ensuring the correctness of all data used and shown, through automatic data capture.
Providing a single source of truth across multiple stakeholders to simplify cross-communication and planning.
Allowing for the use of historic data to analyse and enhance processes and specific flights.
"AIRHART provides credible data allowing for early detection of potential operational disruptions and potential bottlenecks."
Christian Poulsen
COO, Copenhagen Airports